Services
Residential Real Estate
FSM Drawings has provided drawings for numerous residential clients throughout New England, providing drafting and design work for both new homes and renovations of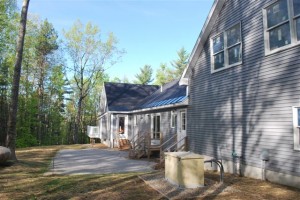 existing homes. We provide on-site visits and inspections, meeting with the homeowner or contractor to ensure that we understand the client's needs. We pride ourselves on our quality control and personalized service.
Photos and client testimonials can be found here
Commercial Real Estate
FSM provides CADD support services for many commercial real estate and A/E/C contractor clients. As well as drafting and design work for new construction, we work on existing condition plans and as-built plans, perform field measuring and data collection, support prime contractors in gathering field data supporting NEPA EA/FONSI or EIS, and provide various support for survey fieldwork.
Airport Mitigation Program Work
FSM has extensive experience with U.S. Department of Transportation (DOT) CADD Standards for Airport Noise Mitigation Programs. FSM has continuous history supporting a Prime Federal Contractor back to 2010.
Some of our continuous projects and previous project experience include supporting an FAA prime contractor for over 19 years on the various New England regional airports' sound mitigation projects. Accomplishments include:
Field Teams with Data Collection experience of over 3.5 million square feet of occupied space
Rapid Generation of Existing Conditions Plans for Acoustical Noise Mitigation Program
Rapid Generation of all necessary Acoustical and Mechanical Plans, including keyed schedules upon receipt of marked up plans from engineers
Provide data collection, support surveys, and reports in support of NEPA and Sect 106
Commercial Drafting Work
FSM's varied experience in CADD generation includes:
CADD generation of construction documents for A/E/C firms
Product installation drawings (shop drawings)
Coordination drawings.
General CADD Work
Construction drawings
Design/build construction plans
Coordination plans
Data collection
Modifications to existing plans
Noise Mitigation Program work, including on-site data collection, field measuring, digital record photos & scaling, video recording, CAD drafting, modifications, NEPA support data collection, interviews, and scaled photographs, Architectural Life Safety Inspections, and QA/QC
3D CADD and 3D modeling
SolidWorks 3D modeling and small-scale prototyping
For a list of our commonly used equipment and software, see this page.