Client Testimonials
Residential Home Design:
Abbey Run Construction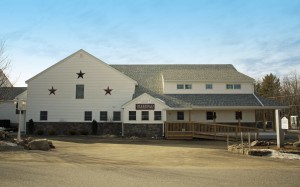 I have been using Patrick and his crew now for over 9 years. As each
of our companies has grown over the years, we have gown together, making the construction package that much more complete.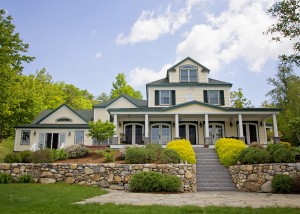 One of the largest mistakes our clients make is spending countless hours on their home computer fighting a drawing program – which in the end really is of no help. Patrick and his team have great "vision" and are also quite versed on local and state codes and in many instances specific town pet peeves, which are needed to complete drawings for the customer, building inspector or banks.
During each one of our initial client meetings, we promote FSM Drawings in our Sales and Marketing Packages. We then explain the simplistic process FSM implements with each customer. From concept to completion they are able to make each of our clients feel very comfortable – like a personal friend. Not sure how they do it but it makes the process that much smoother.
We look forward to the future, with many great years to come! – Bob deRose, Abbey Run Construction LLC
Paulson House
It was such a rewarding experience to work with Patrick, Adam and Michael of FSM Drawings, and I thank all of you for making our new home not only a reality but about as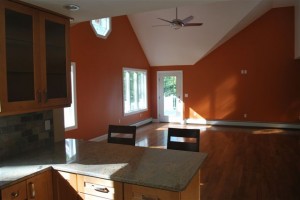 perfect as it could possibly be. The upfront work that you did in the design of that house paid off more than I ever could have imagined.
This was the first (and likely the last) home we ever had built and it was a custom design – our retirement home. We had one shot at it and I was scared to death. By the time you finished the design with us I was confident that you had covered everything and that you had significantly diminished the chances of any disappointments. As it turned out, there were no disappointments. It exceeded our expectations and that would not have occurred without the very personal (and personable) expertise and advice from you and your team. Working with you was like working with family and close friends. I was actually disappointed when the work was finished and I was no longer conferring with you on a regular basis.
We just responded to a referral from a potential client of the builder (Bob DeRose of Abbey Run Construction) of our home in New Hampshire. In that referral I had to mention the work that was done by FSM. My comments to that potential client were: "However, before the builder would quote, he wanted a detailed set of drawings and referred us to a group in Manchester (FSM Drawings) but that was going to cost money. The first two contractors had quoted off of my plans that I did on (architectural software that I had purchased) and I had to think twice about spending up-front money for new drawings. It turned out to be the best advice and best money I spent. FSM was wonderful. We conferred with the builder and the folks from FSM throughout this process and eventually had, I think, six revisions but this whole process helped eliminate any surprises for us or for (the builder)."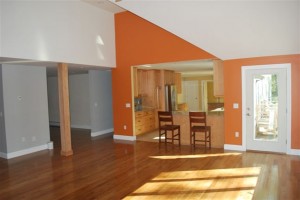 Had we not developed the plans with FSM, there is no doubt in my mind that we would have had quite a number of disappointments with the final build. In a nutshell, I would recommend FSM to anyone building a house. -Nancy Paulson
McDermott Beach House 
We were renovating a house that was strictly a beach house, no heat, no insulation, small rooms and no storage areas. A builder, who is a friend of ours, asked FSM Drawings to help us with the design of the new house. Our objective was to convert the cottage into a year round residence, increase the square footage to accommodate larger rooms, and increase closet and storage space. Due to zoning restrictions, which required that we stay pretty much within the original footprint, it was a real challenge for him to do what we wanted in such a limited area. We met with Patrick Doherty of FSM at the house, told him what we wanted, he took measurements, and within a short period of time he provided us with drawings that maximized what we wanted to achieve. He listened carefully to what we had to say and followed our ideas and designed exactly what we wanted. He not only listened to us but he also gave us advice and provided us with creative ideas as to what would work and what would not. Adam DiMauro was also great! He measured, helped with working drawings, and even crawled into the attic to inspect supports. FSM designed a home that still has the charm of the original beach house but is much more livable and up to date. Everyone who visits the house is very impressed and wants to know the name of the designer. We recommend FSM whenever we have the chance to do so. -Brenda and Frank McDermott
Commercial Buildings:
Densen Construction
My company Densen Construction Inc. has worked with Patrick and his team at FMS Drawings for many years. They have designed many new homes for my company as spec built homes ranging from something small and simple as a 1400 sf colonel to a 5000 sf custom home design that looks over the water front. FMS designers take into their designs the contours of a lot and maximize any potential view. FMS is a very qualified and knowledgeable team of designers that I personally enjoy working with and would highly recommend to anyone building a new home or remodeling one. -Gary Densen, Densen Construction Inc.
Wyle
I am pleased to recommend FSM Drawings, LLC for their professionalism, accuracy and commitment to any project, Wyle has worked with them since 2010 and has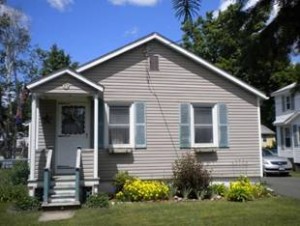 experience with Adam and Patrick on projects extending back 20 years.
Patrick and Adam bring to the table an array of expertise when it comes to the Residential Sound Insulation Program. Over the years we have turned to them for assistance outside of their contract and they always and with enthusiasm respond.
Wyle would not hesitate to stand beside them with any endeavor they undertake. Please do not hesitate to call our office if we can be or service to you. -Jane W. Verbeck, Project Manager, Wyle
K&K Acoustical Ceilings
FSM Drawings is a pleasure to work with at reasonable costs and excellent service. - Chris Daulberg, K&K Acoustical Ceilings, Inc.